Technical Product Manager - Remote Canada/USA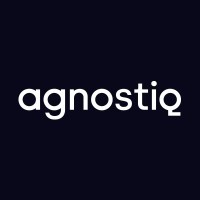 Agnostiq
IT, Product
New York, NY, USA
Posted on Friday, October 20, 2023
Agnostiq
is the team behind
Covalent
, an
open source
distributed computing platform that makes it extremely simple for users to scale AI/ML workloads from their laptop to any cloud / compute backend
.
Learn more by visiting
www.covalent.xyz
or by visiting our
GitHub
.Agnostiq is headquartered in Toronto with team members across Canada & the USA.
As a Technical Product Manager at Agnostiq your focus will be on refining and steering the technical direction of Covalent. Covalent is a tool built to remove the operational complexity arising from the interaction of different technologies such as multi-cloud, classical HPC and quantum computing. Interfacing directly with stakeholders and cross-functional teams, you will refine features and ensure they transition smoothly from idea to implementation. With a deep understanding of both product and technical intricacies, you will be a crucial link between product visionaries and our technical team. You will be part of a team that spans a wide spectrum of backgrounds from quantum physics to software engineering in order to solve some of the most important software challenges of the next decade.
Responsibilities:
Work directly with executive stakeholders to refine and detail feature specifications
Collaborate with executive stakeholders to take their strategic vision and groom it into concrete, actionable features and tasks ready for technical implementation.
Serve as the main point of contact, interfacing with teams such as backend, design, front-end developers, and others to coordinate and drive features from refinement to deployment.
Translate product requirements into technical specifications and vice-versa, ensuring clear communication and understanding across teams
Oversee the entire lifecycle of a feature, from its refinement stage through rigorous testing, and ultimately its deployment in production
Regularly present product and technical updates to the cross-functional team to foster feedback and continuous improvement.
Work closely with the technical lead to identify and prioritize tech debts, ensuring they are addressed strategically without compromising product delivery.
Actively represent and champion Covalent across various platforms through product demonstrations, discussions, and written content, showcasing its capabilities and benefits.
Engage with the user community and, through hands-on product experience, pinpoint areas for feature enhancements and refinements.
Requirements:
At least 2-3 years of proven experience in a technical product management role, preferably in startups or product-driven environments.
Strong technical background, with a minimum of 1-3 years in software development or technical product role, interfacing with Python (and preferably in cloud-based technologies as well) and SaaS products.
Ability to understand and articulate technical challenges and solutions.
Exceptional communication skills, with the ability to translate complex technical concepts into understandable terms for various stakeholders and vice versa.
Proficiency in Python is a must-have.
Bonus Points:
Technical expertise in machine learning, cloud infrastructure, or quantum computing.
A passion for contributing to or maintaining open-source projects.
A genuine excitement for shaping next-generation tools in AI, ML, and quantum computing.
At Agnostiq, we value innovation, creativity, and a collaborative work environment. We offer competitive compensation packages, flexible work hours, and opportunities for growth and advancement within our organization. We're building a diverse team and welcome applicants whose skills, experiences, and backgrounds can complement one another.